Why is Pharma Franchise important for Indian Pharmaceutical Market?
November 17, 2017
PCD pharma franchise is a right which is granted to the franchisees by a particular well established firm or the government enabling them to deal with specific commercial activities. Such commercial activities comprise of being acting like agents or marketers or one of the sales representatives for the products of the explicit group or company. Medicine franchisees deal with the proprietary products of the pharma company, promote their brands and the trademarks and thereby generate profits.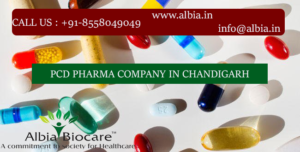 Medicine Franchise Company- the Spine of the Pharmaceutical Industry
Some of the reasons why medicine franchise companies are considered as the spine of the pharma industry are stated as below:
To overcome the monopoly of the big pharma companies
With sufficient resources and control, the big pharma companies can beat any competition in the pharmaceutical market. But the start-ups do not possess such resources so they are unable to cope up with the high competition. However, pharma franchise allows these small or medium sized companies to face all these challenges by having healthy relationship with local medical experts.
Create Great opportunities
When it comes to large scale market, the pharma sector holds about 1.5% to 2% of the overall market share and it is on a rise with a fast rate of 10% every year. In such cut-throat pharmaceutical marketplace, becoming the best PCD pharma company in India is not easy. The new pharma companies may face problems in proper distribution and building the brand name in this highly competitive pharma industry. But with the help of a medicine Franchise model, it is much easier to cross the threshold.
In order to stand steadily against the big pharmaceutical companies and eventually to become the best PCD pharma company in India, a strong pharma franchise concept is needed. PCD pharma business is undoubtedly a first-rate way of earning great profits but you also need to invest in pharma franchise, rent, labour and a lot of other such costs which are needed to run the business.
Was this article helpful?