Attracting the Best PCD Pharma Franchise Distributers
September 26, 2017
Pharma distributers are a vital aspect of marketing and sales. PCD Pharma companies appoint various types of pharma distributers such as single party distributers or multiple party distributers to sell their drugs in bulk. The best PCD pharma company in India manufactures and deals with thousands to lakhs units of drugs each day. As the company is situated in one part of the country, it needs good channels for distribution of its drugs across its markets. Pharma distributers are the best way to connect to a wider audience. They help in increasing sale, building brand value, reaching wider audiences and a lot more.
Some of the best ways to attract Pharma distributers are: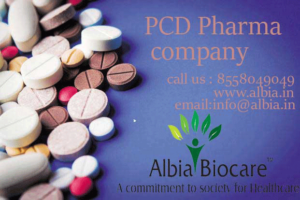 Appointing dedicated Channel Managers
You can appoint a Channel Manager who is in direct contact with the pharma distributers and other medical professionals. The good salesmanship and marketing techniques of these channel managers help in convincing and attracting B2B customer base to make your company the best PCD pharma company in India. The pharma franchise distributers easily get convinced with these channel managers' presentations.
Digital Marketing Techniques
Social media is a powerful tool for branding. Social media sites like Twitter, Facebook, LinkedIn, Instagram, Pinterest etc. are quite helpful in attracting pharma franchise distributers. Facebook also provides the facility of sponsored post. You can adjust it as per the locality, profession, age, etc. These days, doctors are also interested in taking franchise of pharma companies in Chandigarh. Social media is an economical tool to reach out these doctors and distributers whether organic or paid.
Blogging is also a potent tool for branding. The quality contents you write will not only promote your brand but build trust in mind of people. Blogging is a great way of reaching more and more people and influencing them with your words.
Many pharma companies in Chandigarh attract pharma franchise distributers with door-to-door promotions. Pharma newspaper advertisements, online portal advertisements, CIMS advertisements and drug books are some other ways used by the renowned companies to promote their business.
Was this article helpful?