All you Want to Know About PCD Pharma Franchise Concept
Are you planning to enter the pharma business and want to know about the PCD franchise concept? PCD in pharma means Propaganda cum Distribution and there are a lot of pharma companies that are involved in PCD as their potent marketing strategy. PCD pharma franchise concept has become popular in the pharmaceutical industry these days. Having PCD franchise allows an entrepreneur to sell their pharma products (either manufactured by the company itself or by other company) in a specific area where they have exclusive rights. In other words, medicine franchise companies have complete monopoly in the sales as well as distribution of the products in a specific province.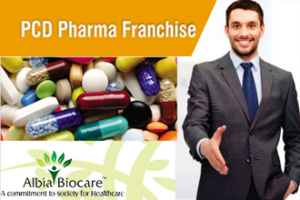 The marketing of the products can be done in two ways-
Ethical marketing: In this type of marketing, medical representatives are hired for the marketing of the products. The medical representatives contact the wholesalers, distributors, retailers, pharmacists and doctors of that area and convince them to purchase or prescribe the medicines to the public within some marginal cost as decided by the pharma company.
PCD/ Franchise: This type of marketing can be done in two ways. If the company is small then it can market the drugs on its own but in case of big companies, agents are hired who take the help of medical representatives for marketing of the products.
With a number of medicine franchise companies in India, you must be careful while choosing a company to start your PCD pharma business. Here are some points that you should keep in mind:
Dealing with good quality products at reasonable rates is one of the keys to a successful business. Therefore, you should select a company which is GMP, ISO and WHO certified.
It is better to select a PCD pharma franchise company which has its own manufacturing plant. This will ensure regular availability of the pharma products at best prices.
The PCD Company should have a good reputation in the market. You can do some online research to get information about the company.
Was this article helpful?