Various Opportunities for Pharma franchisee in India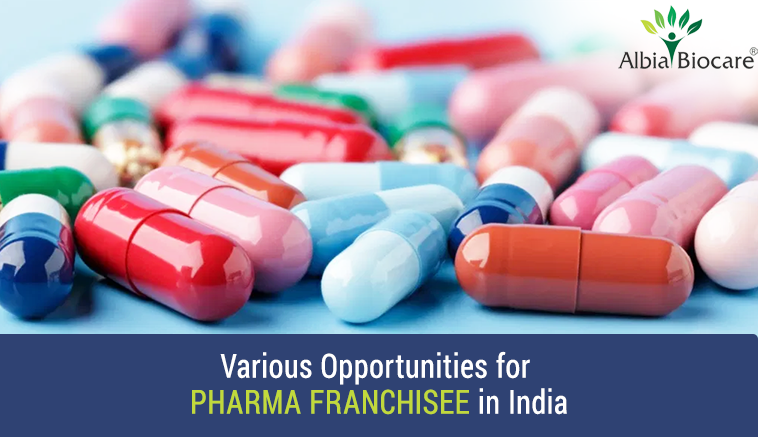 In the current economy, a lot of entrepreneurs are thinking of going for franchise models rather than investing in a new business. The major reason behind this line of thinking is that franchise business models have lesser risk compared to a new business venture. Also, with franchises, one can avail the support and expertise of an established company. The franchise model of business is less risky and also offers reliable return on investment. The pharmaceutical industry is one sector that you can explore if you are planning to go for a franchise. Medicine franchise companies are relatively easy to set up, especially as you will have complete support and assistance from the parent company.
Opportunities in Pharma Franchise in India
Market studies have shown that medicine franchisee companies are more successful compared to other forms of business models. The reason behind the success lies in the fact that the medicine franchise companies get to follow tried and trusted marketing and advertising solutions used by the pharma company or other franchises. Also, the investment is not too high, which means that business persons can invest their money without worrying about undue risk.
The opportunities to explore and expand in the pharmaceutical sector are immense. You don't have to work under anyone and will have complete control and authority over your work. Also, you will have to don many hats and take care of all the verticals and horizontals of the business, from inventory management to marketing and distribution. Another advantage of adopting the franchise model is that you not only get the products from the pharma company, but also the marketing and advertising materials. The pharma company will also help you set up the warehouse. Moreover, you will be the sole representative of the pharma company in your locality, which will cut down internal competition.
Risk Factors in Pharma Franchise in India
Just as there are many opportunities in PCD pharma companies, there are a number of risks as well. The first risk is not having a good relationship or compatibility with the franchisers. The other risk happens if you haven't properly researched about the franchise provider. If you are not clear about the franchise system or don't get proper support from the franchisor, then you are at risk. Another risk that you need to deal with in any business is the market condition.
Albia Biocare is a leading PCD pharma company in India that offers PCD franchises all over the country. Get in touch with us to start your own business in the pharma sector.
Was this article helpful?