Tips to Attract Pharma Distributors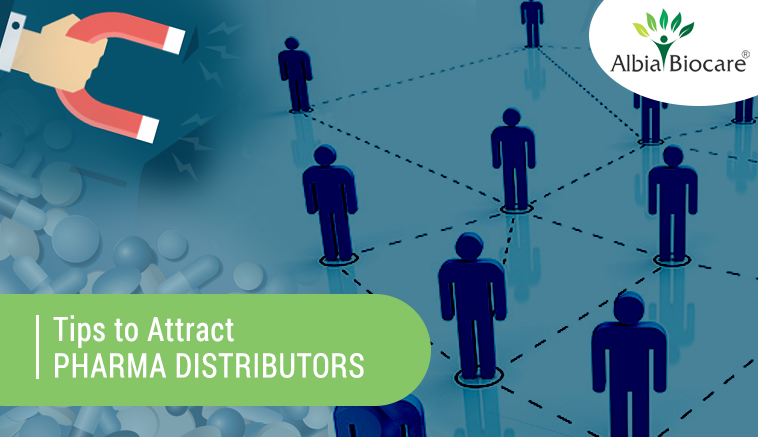 An effective distributor and distribution channel are necessary to ensure success in the pharma industry. If you would like your pharma franchise to gain a wider customer base, here are 5 tips to help attract PCD pharma distributors:
Appoint a Medical Representative Team
Having a medical representative can help increase sales by attracting a wider base. It also helps create a brand image and convinces people of the power of the company and the products being sold. Trained medical representatives can establish direct contact with distributors and can persuade them with their skills without damaging the reputation of the company.
Start Blogging
Blogging is a great tool to market your company to distributors at a minimal cost and effort. Blogging can help create an online identity for the company. It is an excellent process strategy that helps build trust and confidence among customers. It can also help boost sales.
Digital Marketing
Digital marketing can help gain pharma distributors effectively. It is advantageous over other forms of marketing as the location is no longer a hindrance and you can target distributors all across the country. Leverage digital marketing tools such as Google Adwords, SEO, email marketing, PPC, SMS marketing etc to promote your business online.
Social Networking
Social media is one of the most powerful tools to brand and market your company. It also provides a great means to attract distributors and helps you engage with people who may otherwise not have any exposure to your company and informs them about your practices and services.
Promotional Activities
Organising promotional activities such as free health check-up camps can help create awareness about your business. You can offer samples of your products at such events and spread the word about your company.
Albia Biocare is a well-known PCD pharma specialist company that can help you meet the highest demands of customers. Our quality-oriented long-term approach successfully helps you gain distributors across many markets. If you are thinking of setting up a pharma franchise and are looking for PCD pharma distributors, contact us for more information.
Was this article helpful?