What are the Requirements for Starting a PCD Pharma Franchise?
Are you planning to start your own pharma franchise business?
Pharma franchise is indeed one of the flourishing businesses in India. The Indian pharma industry is more than US $ 36.7 billion which is rapidly increasing each day. Investing in a sector that is least affected by the Good and Sales tax (GST) is a great idea to establish a good business. The top PCD pharma franchise companies in India serve the masses with medicines which have good demand round the clock.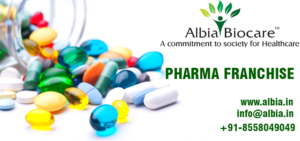 In this blog, we will discuss the requirements for pharma franchise business. So, here we go!
Qualification and Experience needed for pharma franchise
PCD companies usually does not ask for any qualifications but some may ask for a minimum SSC or 12th from a recognized board. It is best if you have minimum 3 to 4 years of experience in sales and marketing of pharma products in top PCD pharma franchise companies in India.
Important documents required for PCD pharma franchise business
For selling drugs in India, you need to have license from the government otherwise it will be a    punishable crime. To get a PCD franchise, the following documents are required:
Drug license registration
This is a vital document that you must have if you want to start your own PCD pharma franchise business.  The two government bodies that provide us with drug license registration are as follows:
Central Drug Standard Control Organization
State Drug Standard Control Organization
Income tax registration
To get this document, you need to be registered in:
VAT(Value added tax)
CST(Central Sales Tax)
TIN(Tax Identification Number)
Investment requirements to start pharma franchise business
The minimum requirement to attain a PCD franchise will vary from company to company. The investment is low and can be cheaply offered by many pharma companies across India.
These are some of the basic requirements for taking pharma franchise in India. However, it is better to choose a company which can support you in a long run.
Was this article helpful?