Essentials of Pharma Warehousing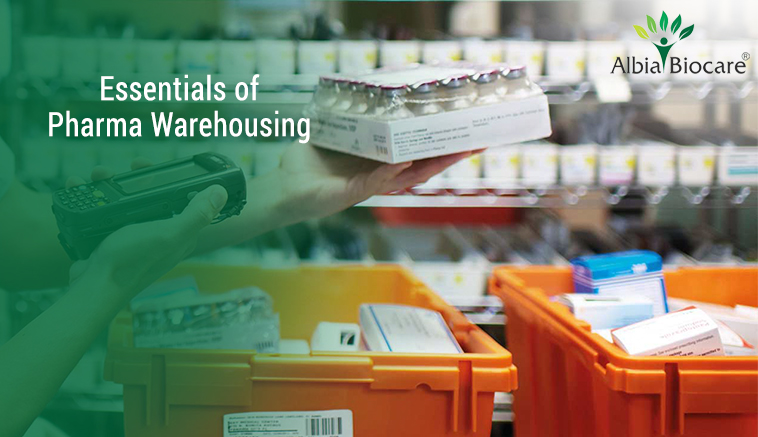 Pharmaceutical warehousing refers to the proper storage of pharma products. It helps provide millions of patients across the country with the necessary medication throughout the year. We must make sure that medication is stored in such a way that the potency and quality are preserved.
Here are a few essentials of pharmaceutical warehousing:
Contamination Prevention
Storage conditions must be stringently monitored to ensure contamination prevention. Proper inspection and cleaning of the area must be carried out regularly. Drugs must be stored in appropriate storage conditions to prevent contamination.
Temperature-Controlled Environment
Climate-controlled warehouse spaces can help retain the potency of medication for a much longer time than in regular conditions. A temperature-controlled environment requires specific state-of-the-art temperature monitoring equipment to ensure that the temperature and humidity of the warehousing space stay within the regulated parameters.
Written Procedures for Each Drug
Take precautions to ensure that each drug retains its potent effects. Proper inventory policies and procedures must be documented. Written procedures must be detailed out for each drug specifying the proper storage conditions and the distribution process. It makes it easier for warehousing employees to follow protocol.
Adequate Lighting and Ventilation
The warehousing facility should provide adequate ventilation and environmental conditions for the drugs. They should be stored in a controlled environment with proper lighting for clear visibility.
Quarantined Area for Expired Drugs
A good warehouse facility must also have a separate quarantined section for drugs that either can no longer be consumed or have expired.
Proper Security System
The warehousing facility must have a good security system in place to protect against theft and unauthorised entry.
Albia Biocare is a renowned PCD pharma specialist company that manufactures, distributes and offers franchise programs. If you want to start a pharma business, you can get a franchise from Albia Biocare. Apart from products, we will also help you out by offering promotional material. Our experienced team of skilled professionals help you monitor warehousing processes at every stage. Organise the best warehousing services for your PCD pharma franchise to keep all your products safe.
Was this article helpful?