How Pharma Franchise Business Helps Small Pharma Companies To Grow Effectively with Good Profit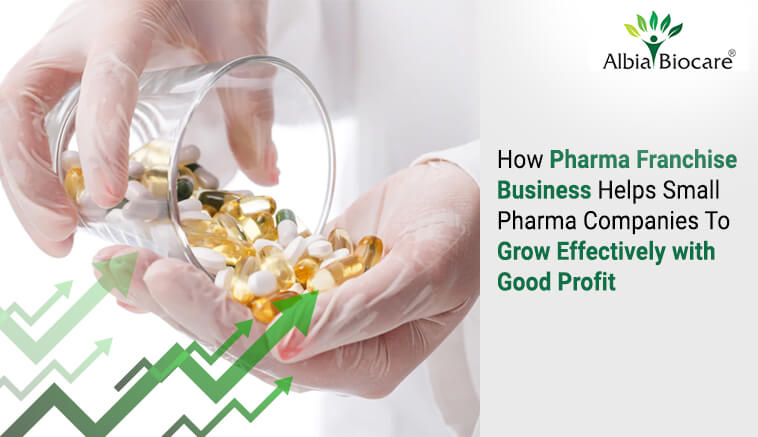 Investing in a PCD (Propaganda Cum Distribution) pharma business is a lucrative opportunity for you to expand the business over the boundaries. PCD Pharma Franchise's business model needs less investment, low risk, and a high growth rate. Remember, there is an incessant demand for pharmaceutical products in India. Be your own boss for your pharmaceutical franchise company and continue to grow as you venture into the business. There is nothing to worry about as you will sell the product depending on the demand in the market. There is no stress of meeting targets from the parent company.
How Pharma Franchise is a benefit for small business
In recent times, the pharma franchise industry market has grown significantly. So, stepping into the world of opportunities will make you reap profits. With minimum investment demands, you can start a pharma business through the pharma franchise business design right away. It is indeed a highly profitable and rewarding business. 
Let us venture deeply into how pharma franchise is a benefit for small businesses.
Less investment requirements

Easy to market

Low risk

High growth rate
India needs more PCD pharma companies. So, you are assured of continued growth once you start your pharma business. 
Expand your pharma business in all regions
With less investment and less human resources, you can invest in a franchise business to expand the business in all parts of the country. Take advantage of this business opportunity and make your presence around the country.
Current Scope for PCD Franchise Business in India
The pharmaceutical industry is huge and there is a steady demand for pharmaceutical products. If you are wondering about starting your pharma business in India, this is the right time as the pharmaceutical industry is the epitome of opportunities. Go for it without any delay! Start with the generic medicines business and then move slowly to any specialization.
Albia Biocare is one of the leading PCD Pharma companies in India with 15 plus years of professional pharmaceutical experience. We are passionate about working with qualified and experienced individuals and corporate from India to become our pharma PCD distributors.
How it Helps in Reputation
It is very important to choose the best PCD pharma franchise company which has a good company profile and history. The company should offer a quality range of products at reasonable rates. Ensure that they provide effective marketing and promotional tools.
Easier Promotion
At Albia Biocare, we give access to a wide range of potential markets. There are incentives if you achieve the annual target. The use of promotional marketing materials can make all the difference. So, build your brand by using an effective marketing strategy.
There are a few reasons for you to decide to go for the PCD franchise with Albia Biocare.
Always provides the best quality products

Integration

Builds long-lasting client relationship

Easy access to resources

Increased opportunities for growth and development
There will be significant growth in the domestic pharma market between 2022 to 2025. Pharma franchise is a growing business and is going to reach new heights in the future. Albia Biocare is an ideal pharmaceutical company to start your business right away with great ease.
At Albia Biocare, we make the entire franchise process very simple to help you accomplish a successful pharmaceutical expansion. Also, we ensure that our products and the ingredients are certified. The PCD pharma products are formulated using high-quality materials that are from  WHO/ISO and GMP certified units. We support distributors by guiding them with technical literature, technical aids, and promotional materials. 
Are you ready to reach us today and partner with us without any hassle?
Was this article helpful?