Why Pharma Companies Need to Go for Third-Party Manufacturing?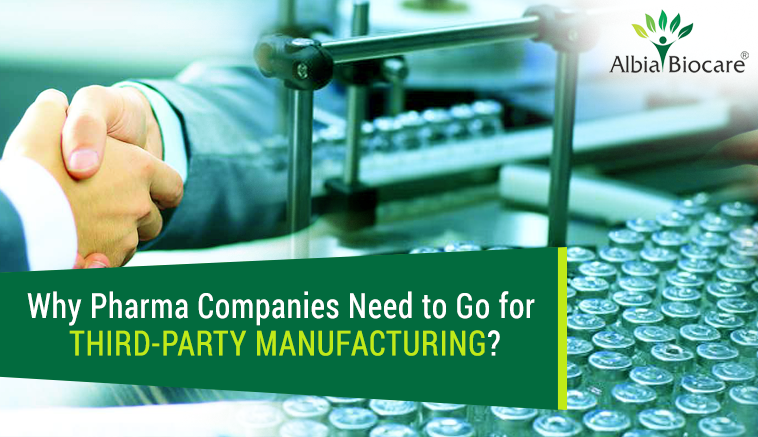 Have you heard about third-party or contract manufacturing? It is a popular business model where a pharma company takes care of promotion and distribution and the third party takes care of manufacturing the drug. The pharma company contacts PCD pharma companies in India or has a tie up with a pharma franchise to distribute the pharmaceutical products. This model is beneficial to both the involved parties.
Want to know more about the benefits of contract manufacturers? Read on to find out.
Best quality products
PCD Pharma companies can use the services of third-party manufacturing to deliver best quality products to its distributers. Contract manufacturers get orders only because they already have a quality system in place. Plus, they have responsibility of delivering quality products on time. So, PCD pharma companies can expect quality without investing much. Albia Biocare, the best PCD Pharma Company in India, offer end-to-end services to clients. With highly experienced professionals in the units, they provide the best products according to the need of the clients.
Same formulations – Fast Delivery
Pharma companies have full control over the final product as the contract manufacturers produce each product according to their specific formulations and instructions. Third-party manufacturers accept orders from different pharma companies (even competitors), so they will have the production process in place. It makes it easy for the contract manufacturer to produce huge volumes while the pharma company can get their deliverables on time.
Time and cost-effective
If you choose third-party manufacturing, you don't have to purchase expensive manufacturing machines or set up an internal production unit. It also helps reduce production costs as well as labour costs. Just approach the contract manufacturers and discuss your requirement with them. You will receive the products within the allotted time and create your own brands.
Great option for new pharma companies
If you are one of the newly commenced pharma companies in India, you will probably start with just a few products. Instead of spending your capital on setting up the production unit, you can focus on promoting your product. Use the services of the best PCD Pharma Company in India, Albia Biocare to take care of your product manufacturing.
Whether you are a new entrant in the pharmaceutical industry or one of the key players in the market, using contract manufacturing will surely be the best option. Contact Albia Biocare to know more about our third-party manufacturing services.
Was this article helpful?