PCD, Generic And Ethical Pharma: What Are They And What Are The Differences Between Them?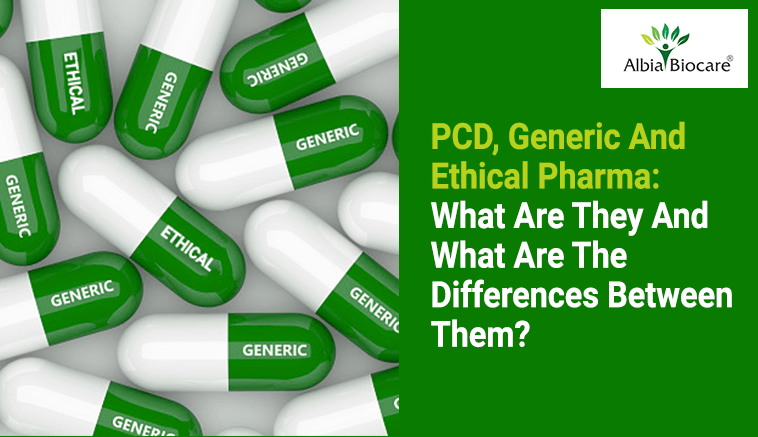 The pharmaceutical industry is a mammoth one in India as is the healthcare sector. There are lots of businesses and people working in it and there are several ways businesses get set up. In India, medicines are always in demand. There are many people out there who rely on medicines to live their lives. If you are trying to get into the pharma industry, then understanding the differences between PCD, generic and ethical medicines is a good place to start.
The best way to know the difference between the three of them is to know what they are individually.
PCD Sector
This is also known as Propaganda Cum Distribution. Many pharma companies in Chandigarh are in this category. The basis of this type of Pharma Company is that it signs a professional agreement with a person or a group of persons. This is a franchise and marketing agreement and with it, the franchise owner gets the authority for marketing distribution rights and usage of the domain name of the pharma company.
People who want to enter the pharma market as a PCD pharma distributor will find this a fantastic opportunity for the simple reason that it requires low capital. If you don't have a lot of money to invest, then the PCD model can be just right for you. Some of the benefits of the PCD model are:
No need for huge capital investment
No need for huge premises to start.
No need to employ a lot of staff to get started.
Generic Sector
In this model, generic medicines are manufactured by a PCD pharma companies and they are directly sold to the retailers with help from a good sales support team and distribution channel. The thing to understand in this model is that it works very well in a country like India where the price of a product is a huge factor when it comes to how many people are going to buy it.
Generic drugs are available at a fraction of the cost of brand-name drugs and thus have a huge demand.
They have the same active and inactive ingredients as brand-name drugs and though they may look different, they offer patients the same kind of cure and treatment. That is why many people today prefer generic medicines over others. Some of the benefits of the Generic pharma model are:
Same formulation as brand-name medicines
Highly popular in lower-income areas
Highly popular among people who take medicines regularly and can't deal with huge medical bills every month.
Extremely beneficial model for young entrepreneurs to enter the pharma market.
Ethical Medicine
This is a model that medicine franchise companies often use. The promotion work is usually done by medical representatives who contact doctors and healthcare providers directly to promote the medicines. Some of the benefits of this model are:
High-quality prescription medicines are available only through this model.
The profit margin in the sector is higher for the concerned entrepreneur.
Conclusion
Most of the time, the way you start a business venture matters where you will end up. All of the different models explained above have their pros and cons but PCD pharma is the best for start-ups.
If you are looking for top PCD pharma franchise companies in India, you won't go wrong with Albia Biocare. We are one of the most important PCD pharma companies in India and we have in-depth knowledge and 20 years of experience in the pharma industry.
Was this article helpful?