Explore the Various opportunities of PCD Pharma Franchise in India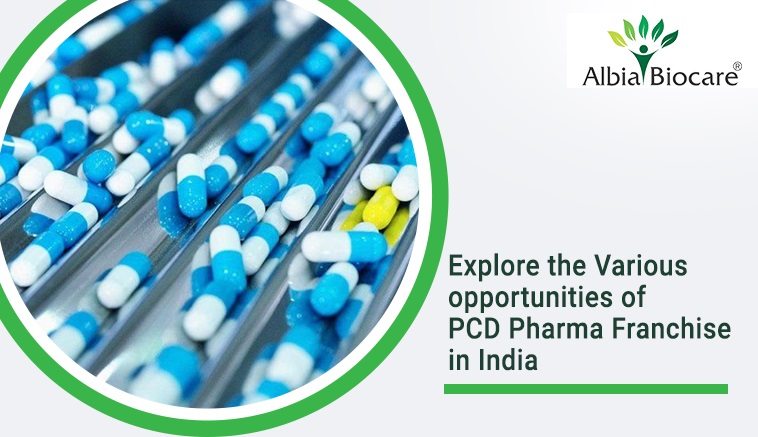 PCD pharma industry is one of the most booming industries in India. PCD Pharma Franchise business can offer a ground level access to business opportunities which can yield tremendous wealth if everything goes in the right direction.
To start a pharmaceutical company in India, many different paperwork, registrations, as well as permissions are required but a PCD franchise business is as easy as it gets. It requires very fewer documentation formalities, allowing the franchise owners to start the business immediately. In India, there are many reputed PCD pharma companies that enable you to take advantage of the pharma franchise opportunities.
Opportunities in Pharma Franchise in India
Market studies show that the pharma franchise business is more convenient and profitable as compared to any other business model.

The primary reason behind its success is that the pharma franchise companies always follow the tried and trusted marketing as well as advertising solutions used by the PCD pharma companies or other franchises.

The investment in a pharma franchise business is not too high, which means that you can invest your money in this business without worrying about any undue risk.

You get immense opportunities to explore and expand in the pharma franchise business.

You don't need to work under anyone and will get complete control and authority over your business. From inventory management to product marketing and distribution, you will take care of all the aspects of the business.

You not only get the products from the PCD pharma company but also receive all the marketing as well as advertising materials.

The reputed pharma company helps you in the best possible ways to set up your business, making you their sole representative in your locality that cuts down the internal competition.
Become our Partner
At Albia Biocare, we believe in a mutually favourable relationship by partnering with like-minded professionals in the pharmaceutical industry. We aim to empower our franchise partners with all the resources that they need to market our products, maximize sales, capitalize on future opportunities, and boost profitability. As a reputed Pharma franchise system, Albia Biocare offers a structured and proven franchise system that can be used as a strong foundation for building one's own successful business.

Contact Albia Biocare to get more information about the PCD Pharma Franchise opportunities. Run your franchise business in your own preferred area with our support and earn a good return on investment.
Was this article helpful?