Know Everything about API in PCD Pharma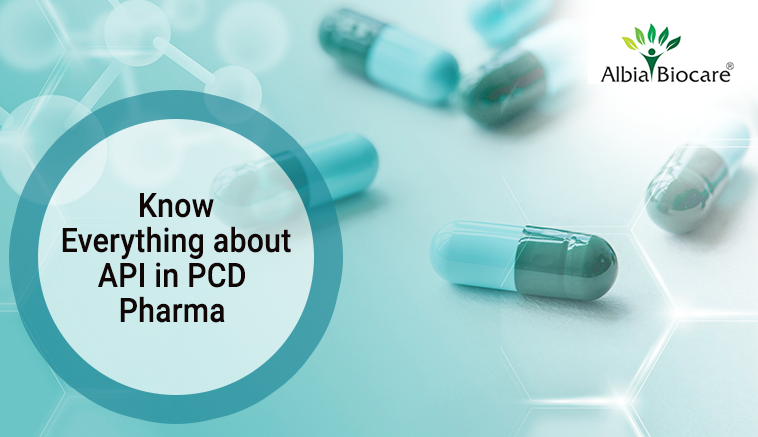 Active Pharmaceutical Ingredient (API) is used in the manufacturing of drugs and medicines. It is the most essential ingredient as it forms the core raw material used to make the medicine. There are two ingredients in general to make a medicine, one is API and the other is excipients. An excipient is an agent that causes the effect of API to enter into our body. Every medicine franchise companies take utmost care in the manufacturing process of API.
How are API made in PCD Pharma?
API is produced in an API manufacturing plant, first step is to choose the raw material that could be used to create APIs. After a series of complex chemical processes under precise temperature and optimum conditions, the raw materials which are about to become an API are processed into an intermediate.
Every API is tested for its purity, it should be very pure to pass the quality check. Heavy reactors in the plant manufacture vast quantities of API at regular time intervals and this is how API is manufactured. Each step in manufacturing API is crucial because they are related to the health of a human being.
What is the Quality of API in PCD Pharma?
It is vital to have quality standards for API. Every Pharma Franchise company has a set of guidelines to follow when API is produced. They need to inspect the plant and make sure everything is made according to these standards.
Good Manufacturing Practices(GMP) ensures that all top PCD Pharma franchise companies in India tick those quality standards. It makes sure there are no errors while producing APIs.
Say, a US pharma company's API manufacturing plant is located overseas, still, FDI needs to visit the plant. FDA needs to inspect and license these manufacturing plants. If the quality control department finds even 1% fault, then a warning will be issued and medicines cannot be sold unless they are inspected again.
Albia Biocare, a pharma company in Chandigarh, makes sure all these standards are met before a drug is released in the market.
Conclusion
We at Albia Biocare, one of the topmost PCD Pharma companies in Chandigarh, firmly follow these quality standards when APIs are produced. Contact us for more information on PCD Pharma. The drugs sold here are of high quality, authentic and comes with good packaging and are far superior to any other PCD Pharma company in Chandigarh. We firmly follow these quality standards when APIs are produced.
Was this article helpful?