How to Increase Sales in Your PCD Business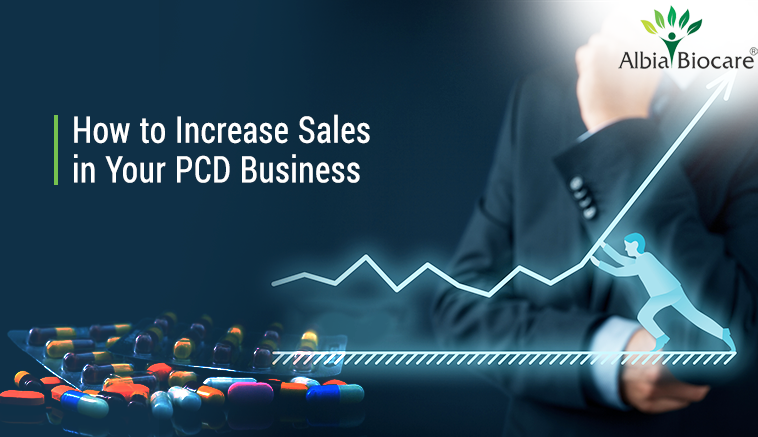 A pharma franchisee is a great business model, and if you have one, then you can be confident about your returns on investment. However, like all businesses, you need to stay on your toes and continually look for ways to improve your PCD pharma franchisee sales.
Factors that Determine the Success of PCD Business
There are many factors such as your personal experience, success of the PCD pharma company, marketing conditions, investment amount, locality, and more that will determine the success of your franchise business.
Challenges of PCD Franchise Business
While operating your marketing franchise, you need to regularly check the market conditions, competition in your locality, availability of resources, and other factors. All these are challenges that you need to face and overcome to establish your base in the local market.  You cannot do much when you are faced with challenges like poor market conditions and locality. However, there are various other ways in which you can overcome the other challenges.
Tips to increase sales in your PCD pharma franchisee
Do an in-depth research about the PCD pharma company, their past successes, current trend in the market, reputation in the industry and other factors before you choose the right franchiser

When you're starting, carefully check your contract terms to evaluate the kind of support you will get from the franchiser. Make sure that the franchiser fulfills their side of the contract

Make sure that you have monopoly rights for your locality

Offer a wide variety of products in your product catalog. Having a higher number of products in your catalog helps you widen your customer base and reach.

Try to get as much promotional material as possible from your pharma company. You can get bags, marketing kits, laptops, physician samples, and lots more from your franchiser. These products will help you create a good impression on your customers and also act as advertising material

Keep an eye on your competitor. Study their advertising and marketing techniques, understand the kind of products they have and the market requirement for such products. Understand the strengths and weakness of your competitors and prepare your business plan accordingly.

Ensure that you deliver products on-time. It creates a great impression on the customers

Always ask for feedback, both critical and positive, on the products and the services. It will help you improve your business.
Albia Biocare is one of the top PCD pharma companies in the country that has a stellar reputation in the industry. We have an excellent selection of high-quality products. Come partner with us and start your successful business journey in the pharma field.
Was this article helpful?