The Importance of Having a Good PCD Pharma Franchise Marketing Agreement Drawn Up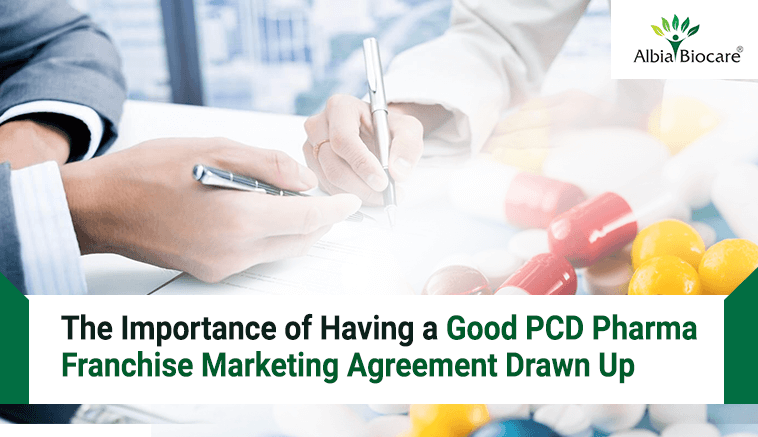 For people who want to enter the lucrative pharma market in India and don't know where to start, this blog is going to be particularly useful. The PCD pharma franchise model is by far the most profitable of all the ways the pharma industry can be cracked. It is the best way for entrepreneurs to begin their journey and start making a profit.
Before becoming a PCD pharma franchise with a known pharma company, you must have a high-quality pharma franchise marketing agreement drawn up. This will set you up for the future.
What Is the PCD model All About?
Understanding what it entails to be a PCD pharma franchise company is important before starting. PCD is the short form of Propaganda Cum Distribution model which means that gives entrepreneurs distribution and marketing rights of pharma medicines, pharma drugs, and other pharma products. Usually, as an entrepreneur, you will get a particular geographical area in which you can use those rights to sell the products.
The best thing about the model is that there are no sales targets involved and you get a lot of support from the pharma company you are doing business with.
What A PCD Pharma Franchise Marketing Agreement Is
The agreement you enter with the pharma company to get the distribution and marketing rights of the pharma medicines, pharma drugs, and pharma products it manufactures is what needs to be concentrated on. As with any business, this one too has its risks and it is in your best interests to go into it with your eye open and all the information you need to get started.
When you choose the best PCD franchise company in India to start your business venture with, an agreement such as this protects you and your business interests. Since you will be investing a sum of money to get started, you must protect your investment from Day 1. An agreement makes sure that happens.
Benefits to Enjoy With a PCD Pharma Franchise Marketing Agreement
There are several benefits to enjoy by drawing up and signing up such an agreement with the pharma company you want to go to business with:
Business Commences Smoothly
This is the most important benefit of signing such an agreement. From Day 1, both parties know what to expect from each other because of the agreement and therefore business decisions can be taken with ease. This ensures that the business commences smoothly and seamlessly.
Both parties are aware of the terms and conditions that affect the relationship. They know in advance what to expect if the agreement is ended prematurely and what to happen when it does. So chances of problems surfacing are much lower.
Top pharma franchise companies in India give their franchise partners a particular geographical area they can work in. This agreement will mention the geographical area clearly so that there are no issues regarding this.
When both parties are in a positive relationship with each other, chances of both of them growing and prospering are high.
When such an agreement is drawn, as a franchise partner, you will be notified about new pharma products the company is bringing in and you can positively enhance your business this way.
Conclusion
If you are looking for a lucrative PCD pharma partnership in India, Albia Biocare is there to serve you. We are the leading names in the industry and we ensure that a strong agreement is drawn up with our franchise partners.
Was this article helpful?