Hand Sanitizers | Best Pocket Hand Sanitizer Brand 2020 | Alcohol Based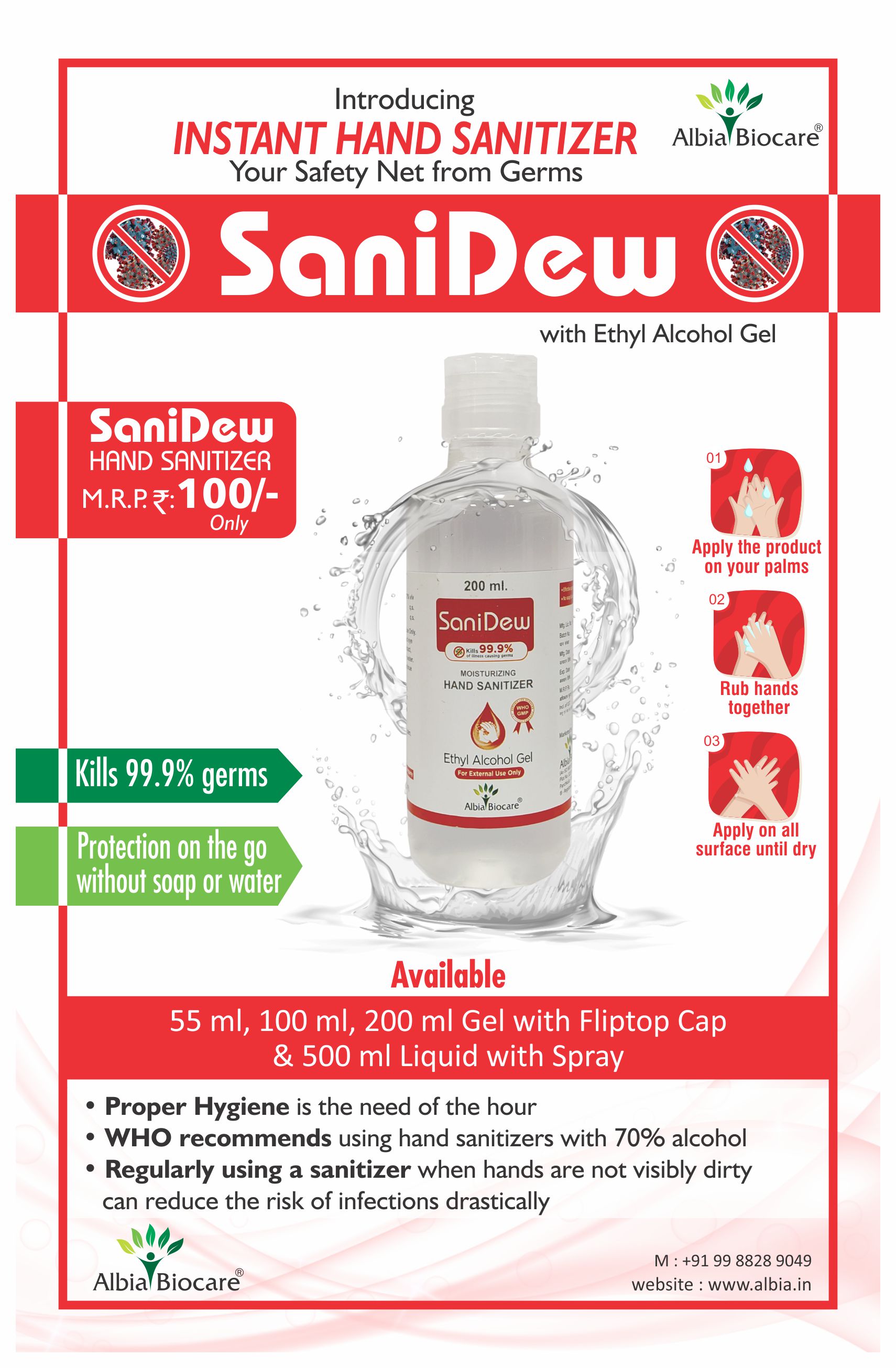 Because of the outbreak of the Covid-19 virus from China to Worldwide, millions of people around the globe and especially in India have been dragged towards death as per the latest update on this Pandemic. The main basic solution towards fighting with Corona Virus is keeping ourselves clean by using best hand sanitizer brands, covering our face with masks and maintaining the social distance. COVID-19 is spreading in a rapid manner in many parts of the nation. So, it is our responsibility to take care of ourselves and especially the aged people, diabetic, pregnant women and children.
What is Hand Sanitizer?
Hand sanitizers are also known as hand antiseptic or hand disinfectant, or hand rub. Hand sanitizer can be in form of  liquid, gel or foam which is used to reduce the infections caused by the dangerous viral agents on the hands. In most situations, washing hands with soap and water is preferred. Hand sanitizer is also effective at killing some germs, such as Clostridium difficile and norovirus. The washing power of hand sanitizer varies with the concentration of alcohol. Just put it on the palm and rub both hands, and now leave them to get dried up for a while. Now your hands are safe to eat anything or to touch your face or body.
Composition of alcohol based hand sanitizers
Alcohol based hand sanitizers available in Retail and alcohol hand antiseptic agents used in healthcare are available in different forms like gel, liquid, and foam. Sanitizer with 55% to 80% alcohol by volume is the most effective as an antiseptic for the users. If some are not very effective, it is due to low alcohol concentrations.
Hand Sanitizer vs Soap
There are so many opinions when it comes to select the best handwash product. Some say that washing hands with soap and water is more useful and others overpoweringly support for sanitizer,as nobody takes care to wash hands properly. Let's compare these two.
Sanitizer
A quick survey from your nearby grocery shop discloses that there are different types of hand sanitizers with varieties of fragrances in forms of gels, foams, and containing  different percentages of alcohols. An effective sanitizer must have 70–75% ethyl alcohol in it.
In sum, it doesn't truly matter which brand or what type of hand sanitizer you use on your hands or whether it's liquid or gel or foam, as long as it has a minimum of 65% alcohol. Furthermore, you need to use sufficient hand sanitizer so that your both hands get wet and it needs 20 to 40 seconds to dry, so don't be scared to use it. It can  kill flu germs, and can't kill Clostridium difficile and norovirus. We dont need water to wash hands and can be easily carried  everywhere. Hand sanitizer can be kept in pockets, purses, even on key chains. Mostly, the pocket hand sanitizer has become more popular now. You need to use the best hand sanitizer brands to save yourself from infection.
Soap
In comparison to hand sanitizer, washing your hands by soap removes the whole germs and bacteria along with harmful pathogens like Giardia, norovirus and difficile. It's undoubtedly said that the best hygiene approach is to use soap because not only it kills more pathogens than hand sanitizer; it also removes dirt, grime, and wreckage from your hands. It needs pure water compulsorily to wash hands; otherwise, the contaminated water may cause any new diseases.
Benefits of Hand Sanitizer
Following are the benefits of Hand Sanitizer.
A number of studies have summarized that the risk of dispersal of the gastrointestinal system (stomach) and infection of the respiratory system (lungs and nasal) is notably reduced among families who use hand sanitizers regularly.

Hand sanitizers are more suitable to carry and easy to use and not time consuming.

Commercially manufactured hand sanitizers contain very powerful ingredients that help to keep skin dryness away. Hence, using these sanitizers can lower down skin dryness and annoyance along with hand-washing.

Studies state that using hand sanitizers in classrooms can lower down student absenteeism due to sickness by 40% to 30%. Also, many kids use hand sanitizers frequently because of its amazing fragrance and germ-killing feature. For instance, use SaniDew, the best hand sanitizer brand in India.
Can hand sanitizer protect you from viruses?
Hand sanitizers are the handy products to wash your hands where soap and water aren't  available. Hand sanitizers include isopropyl alcohol or ethyl alcohol, or both to be more powerful in killing bacteria and viruses on your hands.
You must be aware that Alcohols have long been recognized in hospitals to kill germs by denaturing the defensive outer proteins of microbes and cleansing their membranes.
The alcohol based hand sanitizer with a minimum of 70% alcohol is definitely valuable by using it for washing our hands and we can use sanitizers up to 80% alcohol concentration. The travelling people can use the pocket hand sanitizer more to prevent themselves from infections.
Proper Technique of Using Hand Sanitizer
Remember,  Hand Sanitizers kill germs completely only if we use it properly. The following are the methods of how to use a sanitizer properly.
 Apply enough amount of sanitizer to the palm of your hand in order to wash  the whole surface of both hands and spread the sanitizer all over the upper and lower palm, including the fingertips.
Keep on rubbing the hand sanitizer within your hands until your skin is absolutely dry. It will take about 20 to 40 seconds to dry. Now, your hand is sanitized properly.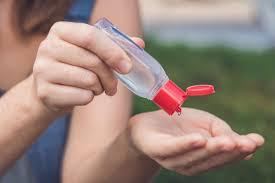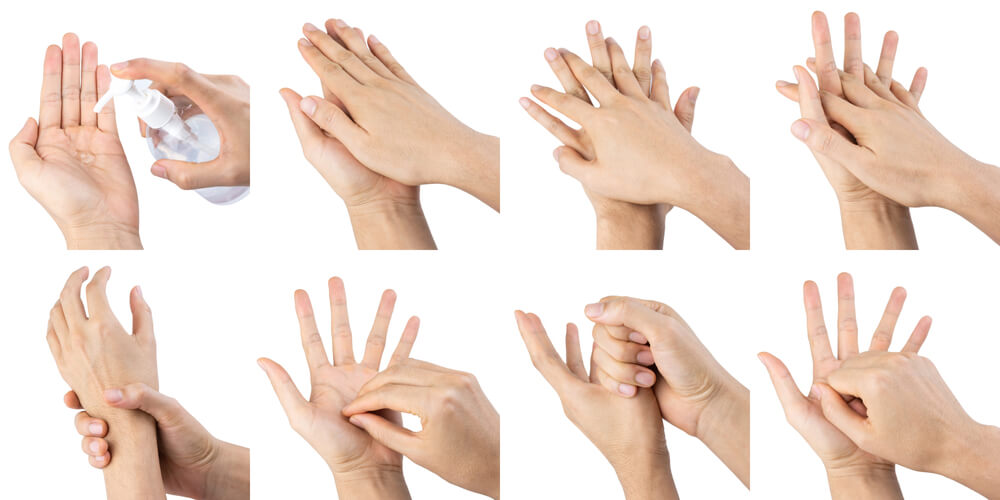 Check our website https://www.albia.in/ to buy the new and powerful sanitizer 'SaniDew' which will provide  99% protection from germs. Check for this Hand Sanitizer and Vegetable and Fruit Wash products available in different sizes of bottles like 55ml, 100 ml, 200 ml and 500 ml and SaniDew Vegetable and Fruit Wash in 250 ml . This hand sanitizer price in India varies according to the quantity.
Frequently Asked Questions
1. Which is the best alcohol based hand sanitizer?
Albia Biocare presents  SaniDew, which is one of the best alcohol based hand sanitizers.
2. Where can I buy a hand sanitizer?
3. Are hand sanitizers safe to use?
Yes, when Soap is not available with you, Hand Sanitizer is the right alternative for you. Protect yourself from the flu germs and live a healthy life to protect yourself from the COVID-19 pandemic.
4. What is the alcohol percentage in a hand sanitizer?
The sanitizers having 70% to 80% alcohol is safe and good to use.
Was this article helpful?