How to Generate a Good number of PCD Pharma Enquires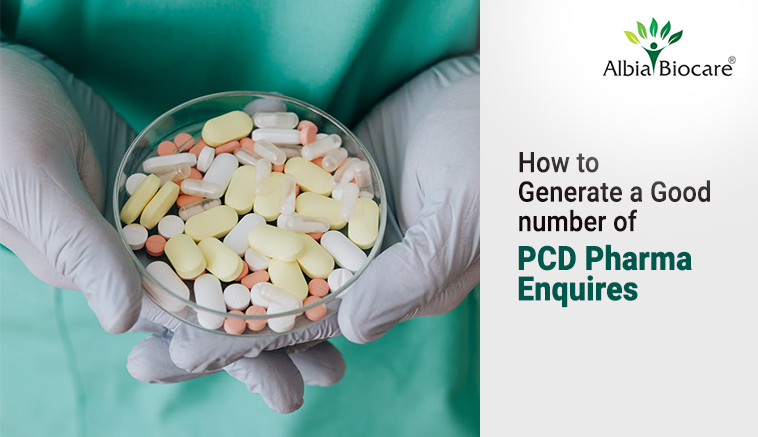 The sole purpose of starting a business is to make a profit and grow exponentially in the market. Any sector is vital to the growth of a country. With pharma companies emerging even during this lockdown, it is crucial to frame strategies to contribute to its growth. PCD Pharma contributes to a significant chunk of the pharmaceutical sector. In this article, we will see some tips on how to grow your Pharma Franchise Company.
Qualities to Make Pharma Franchise Model Successful
Pharma franchises are one of the most profitable business types because they provide excellent prospects for growth. It offers successful work environments with flexibility and great business propositions. To be a successful pharma franchise company, there are many criteria to be fulfilled. They are as follows,
There's a possibility of acquiring more franchises by providing certain relaxation.
Direct sales, effective networking and sales technique, are also crucial to a medicine franchise company's business model.
Great advertising and strategic marketing of their products are vital to improving their business.
When a company has a wide range of products, it will attract more customers.
A pharma company should have a franchise model that helps other pharma professionals start their businesses efficiently.
Albia Biocare, one of India's top PCD Pharma franchise companies, has these above-mentioned qualities to create a successful pharma franchise model.
Tips to Generate PCD Pharma Enquires
The following methods can be implemented to increase PCD pharma enquiries. Some are:
It is necessary to have a healthy relationship with your existing and old customers.
To reach more customers, it is vital to have an online presence. Sometimes PCD Pharma distributors cannot go to everyone through newspaper ads, brochures and magazines. Hence an online platform will help the customers reach out to the firm and get the required help.
Marketing is as essential as the quality of products sold. It goes without saying having a good marketing strategy will boost the company's performance.
Having a great business strategy is essential to run a successful pharma company. It eliminates core competition when you use innovative strategies.
Summing up
Albia Biocare is one of the Top PCD Pharma companies in Chandigarh; contact us for more information on PCD Pharma and other franchise business model. These tips to generate PCD Pharma Enquires and improve the business model are superior to any other PCD Pharma company.
Was this article helpful?