Essential Requirements for a PCD Pharma Franchise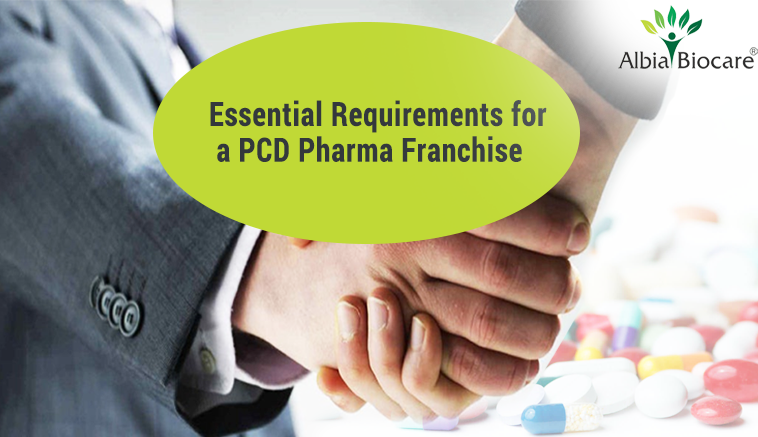 A franchise business requires a lot of effort, whether you are starting a new business or diversifying the old one. The performance of the pharma business has seen great improvement in the last few decades. And it seems, it will be touching great heights in the future as well.
There are some necessary prerequisites you need to think of before you approach the best PCD Franchise Company in India. Though the process is not so complex, it is definitely time-consuming. The government has introduced some schemes and policies which make the process easier by reducing the paperwork.
A lot of benefits associated with pharma franchise businesses attract a lot of pharma professionals towards the best PCD franchise companies in India. You should know the requirements for starting a pharma franchise business so that you can start it in a smooth and hassle-free manner without facing any issues.
Let us discuss the essential requirements you need to fulfil in order to start a PCD pharma franchise:
Relevant Experience
It is important to have some experience under your belt if you wish to achieve success in the pharma franchise industry. It is good to have an average of 2 to 5 years of experience in sales and marketing of pharma products along with a bachelor's degree is considered important before stepping into a pharma franchise business.
Monetary Investment
Pharma franchise business needs a good monetary investment. It is an investment-oriented business. The amount that you need to invest can vary according to the size of the company and your requirement of products. You may also need a place for establishing your business. Hiring employees also become essential when it comes to diversifying the business.
Registration Process
Due to the strictness of rules and regulations, proper documentation is necessary for a pharma franchise business. You need to get a drug license number and a tax registration number in order to start selling pharma products.
Now that you are aware of the essential requirements, it is a great business opportunity to be a part of the pharma franchise business today. Albia Biocare is one of the most prominent PCD Pharma companies in India. Contact our team today to partner with us.
Was this article helpful?