Build a Successful Franchise with Top Pharma Companies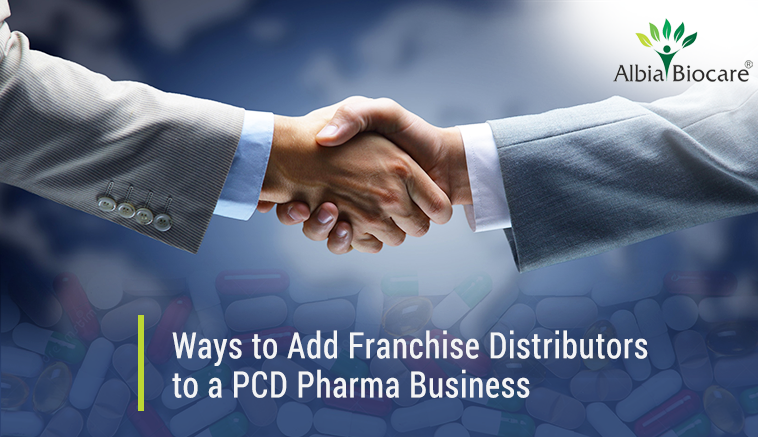 The pharmaceutical industry thrives on the PCD or Propaganda Cum Distribution franchise model. With the growing popularity of new treatments and medicines, the demand for medical products is on the rise. The PCD model allows a medicine franchise to enlist its services with a PCD company, whereby it is allowed to sell and market medicines supplied by the PCD Company. An extremely profitable business model, the pharma franchise space in India is growing rapidly.
If you want to make a foray into the pharma space, here's a list of the top pharma franchise companies in India.
Albia Biocare
A renowned name in the pharma franchise business, Albia Biocare boasts of more than 15 years of experience in the industry. The company has an extremely impressive portfolio of medicines ranging from tablets, capsules and drops to ointments and gels. It also covers multiple pharma product segments like analgesics, antacids, anti-infectives and anti-malarial drugs. With a team of skilled and qualified medical professionals, Albia Biocare has become one of the top pharma franchise companies in India. Albia Biocare covers pharma product segments such as Analgesics & NSAIDs, dermatology, hepatology, neurology, orthopedics, pediatrics, gynecology, multi-vitamins and antioxidants.
Cubit Healthcare
Cubit Healthcare offers a wide range of high-quality tablets, capsules, syrups and injections for medicine franchisees. Headquartered in Ahmedabad, the company has excellent manufacturing facilities and offers services approved by major regulatory bodies.
Fossil Remedies
With an extensive range of medicines for diabetes, gynecological problems, heart conditions, ophthalmology, dermatology and many more, Fossil Remedies is a market leader. The company is renowned for its impressive quality and varied product range. It also offers medicine franchise.
Spica Lab
Spica Lab has witnesseda massive growth in recent years due to its excellence in offering best quality medicines at affordable rates. It offers exciting opportunities to franchise owners.
The successful PCD pharma franchise model of Albia Biocare has offered excellent results for multiple franchises. If you are trying to make a foray into the world of medicine, partner with us and reap the benefits of a highly rewarding business.
Was this article helpful?