Benefits of Pharma Franchise Business for the Indian Pharmaceutical Market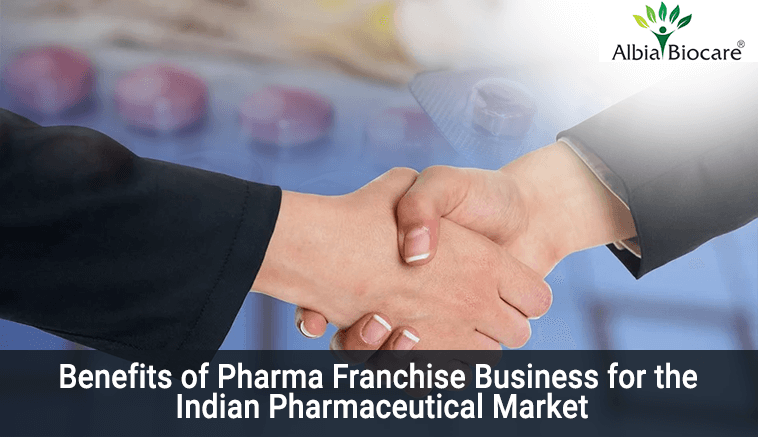 As the demand for medicines and healthcare facilities have increased globally, many young aspirants are now willing to make their career in the pharmaceutical industry. It is one of the rising sectors in India which offers great opportunities to small to medium level entrepreneurs and individuals who want to start their own business. Establishing a pharmaceutical company in India is intimidating as there is high competition in the market. So, the PCD pharma franchisebusinesshas become popular with time and offers great benefits.
What is PCD Pharma Franchise Business?
PCD stands for Propaganda-cum-distribution in which the renowned pharma companies bestow their rights for product distribution and marketing to their PCD franchise holders. Pharma franchiseis the backbone of the pharma companies, so if the pharma company is growing, the franchise holder will also enjoy the benefits. Here in this blog, you will know about the advantages of the pharma franchise business and its benefits for the Indian pharmaceutical market.
Benefits of Opting for PCD Pharma Franchise Opportunity
Pharma franchise can be a good career option. You can start with less number of products in a limited area and then scale up according to your convenience.
It is a profitable business with less hard work and minimal investment.
You can work anywhere on your own terms and conditions as much as you want.
If you invest in a good pharma company, you can get the advantage of an extensive product range.
You don't have to take any pressure to meet monthly or annual targets
How Pharma Franchise Business is Beneficial for the Indian Pharmaceutical Market
Beat the Monopoly Enterprise Rule : Many pharma companies are marketplace leaders and have operations in various nations. They have adequate funding and resources, but small businesses cannot even dare to compete with them. Pharma franchise concept plays a significant role for such businesses. The established pharma companies are able to expand their business by appointing pharma franchisees. This strategy establishes good relations with the local channel partners for a win-win deal and makes the customers happy as they get branded medicines easily without wandering from one place to another.
Provide Easy Access to new Entrants : Since it is difficult for newcomers to face hard competition in the marketplace, they are unable to set up a new supply and distribution network. PCD pharma companies offer distributorship to these newbies and help them in establishing their commercial enterprise with minimal safety amount.
Maintain Adequate Supply : Big pharma companies are often pressured by authorities from time to time for not supplying the required amount of products in many regions of the country. In such situations, pharma franchise holders helpin providing an adequate quantity of products in the marketplace and also keep a stock of products for timely delivery to the patients.
By now you must be convinced by the brilliant future of PCD pharma franchise. It is indeed an effective concept which is responsible for the growth of the Indian pharmaceutical market. You can certainly attain great returns by investing in this business.
If you are a pharma enthusiast and looking for a reputed pharma franchise companyin India, Albia Biocare will be a good option for you. For more information, feel free to give a call at +91 9988 289 049 or mail at info@albia.in
Was this article helpful?