4 Things to Consider Before Starting a Pharma Business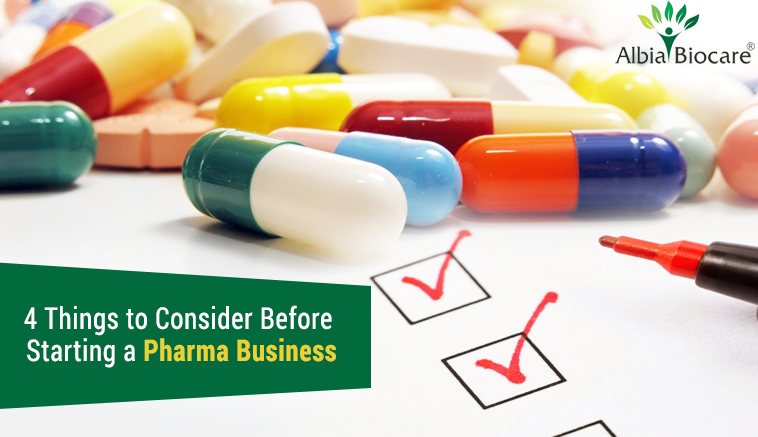 Pharma franchise distributors are one of the major pillars of the pharmaceutical industry. This fastest growing field has boundless opportunities for entrepreneurs. PCD plays a vital role in establishing the products of pharma companies nationwide with minimal investment. If you are planning to start a pharma franchise company, let's discuss the basic things you should keep in mind before you start your business venture.
Choose your area
Before starting the business, you should choose the type of medicine you want to franchise. You can become a pharma franchise for specific areas like ophthalmic medicines, diabetic medicines, ENT drugs and many more. There is also the option to do simple pharma franchise for different medicines.
Experience
It is always good to start a business in an area where you have experience. If you have worked in the pharma industry, then you will have a good chance of setting up your franchise business. If you are a certified pharmacist, but don't have field experience, you need to do a lot of homework before you get started on your business venture.
Research
It is very important to do a comprehensive research before you start any business. Identifying the location is the first step. You should also know the competitors working in the locality that you have picked. Apart from that you should also do market research about the current demands, competition, monopoly availability, peer companies and so on. A good research and systematic approaches can save you from unwanted trouble and losses and help you become one of the top PCD Pharma Companies in India.
Documents
When you start a pharma franchise company, it is very essential to have clear and verified documents. Listed below are some of the documents that are required to start a pharma franchise.
Legal Drug License
If your premise is on rent or lease, you should have the rental agreement
If you own the premises, then you need to have all the registration documents to verify your ownership
CST, TIN and VAT
Want to become one of the top PCD Pharma Companies in India? Albia Biocare can help you set up and expand your pharma franchise. Contact us today to get more details about setting up your business venture.
Was this article helpful?